The Tomato & Vine Festival in Downtown Fairfield
Sat. Aug 17, 2019

-

Sun. Aug 18, 2019

Free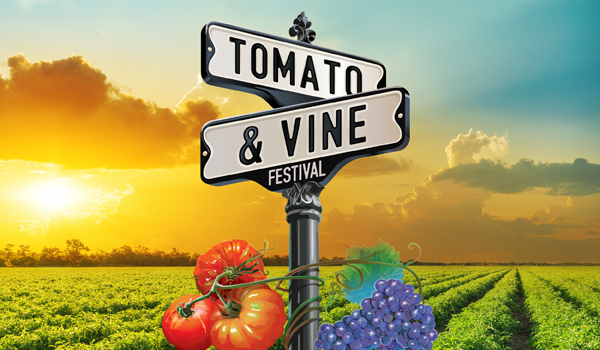 FAIRFIELD – Food festivals are a summertime tradition and for tomato fans, downtown Fairfield becomes the destination every August for all things "tomayto" and "tomahto."
This year marks the 28th Annual Tomato & Vine Festival, a yearly celebration that draws some 25,000 visitors to Fairfield's historic district over one summer weekend. Produced by the Fairfield Main Street Association, the tomato celebration features more than 100 vendors offering delicious foods, agricultural displays, crafts and artisan creations.
For the second consecutive year, the tomato fest will also include "vines" in the festivities. Food vendors will feature a wide variety of tomato and vine-related items such as fried green tomatoes, tomato jam and a list of expanded wine options.
The tasting tent at Jackson and Texas Street will offer free tomato samples as well as heirloom tomatoes and other fresh local produce for purchase. Meanwhile, the VIP Wine, Food, and Brew experience hosted by the Fairfield Suisun Chamber of Commerce will take place Saturday, August 17, at the Solano County Events Center.
The 27th Annual Tomato & Vine Festival 
Saturday & Sunday, August 17 & 18, 2019
Saturday: 11am – 7pm
Sunday: 12 – 5pm
Downtown Fairfield
Admission is FREE
For more information, visit FairfieldMainStreet.com.
Related Events