San Ramon StoryWalk® in Central Park
Fri. Dec 18, 2020

-

Fri. Dec 31, 2021

Free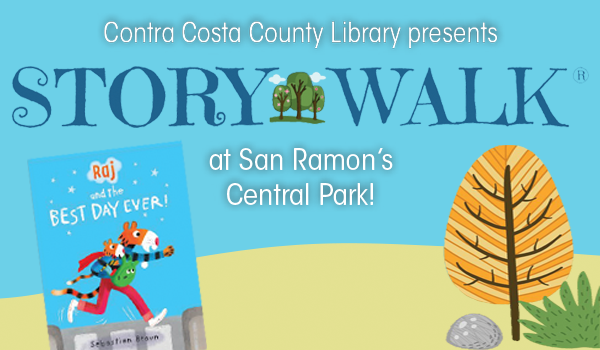 SAN RAMON – Bookworms and nature lovers rejoice – San Ramon Central Park's StoryWalk® interactive reading activity is now a permanent feature! Stroll along the park's pathway and stop at each of the 20 stations to enjoy a great book while spending time outdoors. A new, well-reviewed and engaging book will be displayed four times a year. Titles are always centered around concepts such as nature, parks, physical activity, literacy, kindness, diversity, family or humor.
San Ramon StoryWalk® in Central Park
San Ramon Central Park
For more information, visit CCCLib.org.
Related Events