All Aboard Niles Canyon Railway's Train of Lights
Fri. Nov 19, 2021

-

Tue. Dec 28, 2021

$30 – $60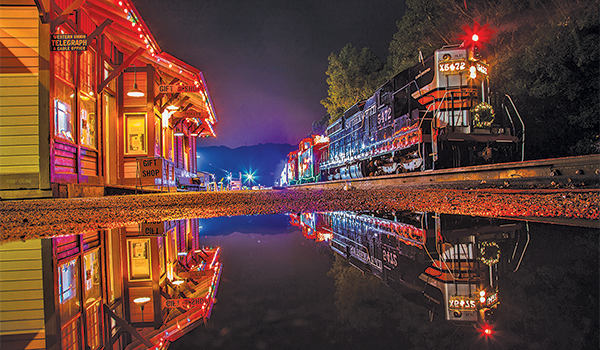 FREMONT/SUNOL – The annual Train of Lights returns this holiday season, offering 1.5-hour-long round-trip journeys through Niles Canyon. Its antique coaches and open cars, expertly decorated and filled with music and refreshments, will put everyone aboard in a festive mood. Whether you choose the regular coach, open-air, dome or parlor cars, you're in for a truly magical ride.
This charming event promises to become a family tradition. All Niles Station departures are sold out, and Sunol Station tickets are sure to sell out quickly, so make your reservations now.
All Aboard Niles Canyon Railway's Train of Lights
Select days, November 19 – December 28, 2021
Niles Station: 4:30pm
Sunol Station: 7:30pm
Tickets: $30 – 60
For tickets and more information, visit NCRY.org/Ride/Train-of-Lights.
Related Events