Run San Ramon 5K/10K and Fastest Mile
Mon. Jul 4, 2022
$30 – $70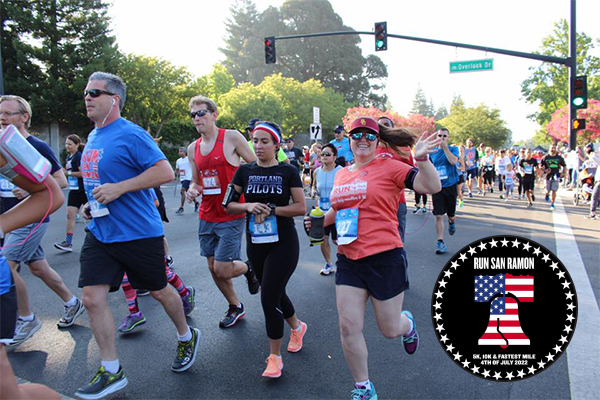 SAN RAMON – Join an Independence Day celebration that really gets you moving! The paved and looped course of the 37th Run San Ramon is the perfect way to challenge yourself. Choose a single loop for the 5K run, double the fun with the 10K, or opt for the new out-and-back Fastest Mile. Everyone will receive a short-sleeved commemorative shirt, a participation medal and refreshments, including fruit and ice cream. Awards will be presented once all winners have been determined.
Run San Ramon 5K/10K and Fastest Mile
Monday, July 4, 2022
Start & Finish:  San Ramon Community Center
Registration: $30-70
For more information and to register visit SanRamon.ca.gov/FitnessRaces.
Related Events