Ride the Sacramento Beer Train
Sat. Feb 24, 2018 @ 3:00 pm
$45 - $70
Event Navigation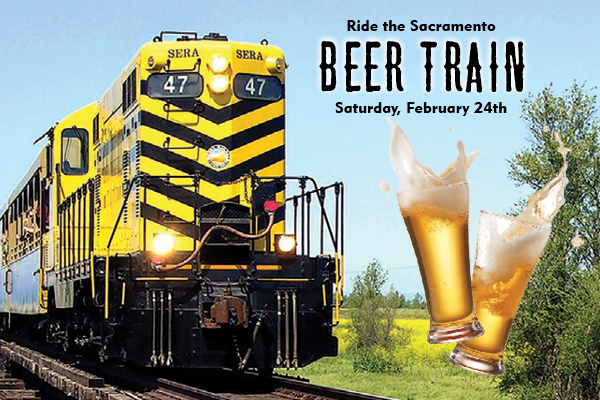 SACRAMENTO – A popular event on the local craft beer scene, the Sacramento Beer Train features a live band and 8 beer selections from Northern California breweries. Your ticket will get you 6 different beer tastings where you can walk around the open-air cars and scope the sights or return to your seat and just enjoy your beer and the 2.5 hour ride. Halfway through the trip, the train will de-board along the river where guests may enjoy fire pits and a beautiful river view.
Tickets are $45-$75, visit sacrivertrain.com to purchase tickets.
Ride the Sacramento Beer Train
Saturday, February 24th, 2018 at 3pm.
For more information, visit sacrivertrain.com.
Related Events