Pearl Harbor Dedication at Rowland Freedom Center
Wed. Dec 7, 2022 @ 6:00 pm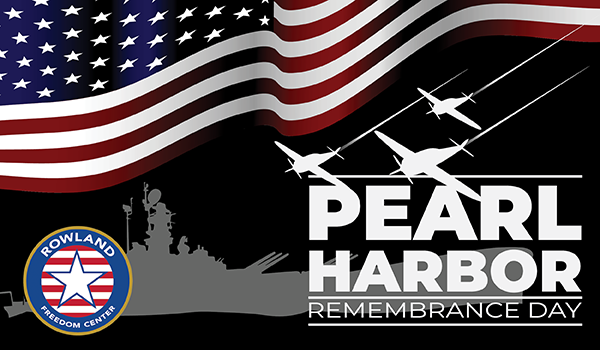 VACAVILLE – Kicking off the first in a series of speaker events, join the Rowland Freedom Center as they unveil their new Pearl Harbor display and dedicate a genuine artifact from the U.S.S. Arizona on the 81st Anniversary Pearl Harbor.
Pearl Harbor Dedication at Rowland Freedom Center
Wednesday, December 7, 2022
6pm
Admission is FREE; donations are welcome, or bring a toy for Toys for Tots!
Rowland Freedom Center
300 County Airport Rd, Ste 300 Vacaville
For more information, visit RowlandFreedomCenter.org.
Related Events