Mirage: Visions of Fleetwood Mac in Vacaville
Fri. Jan 13, 2023 @ 7:00 pm
$22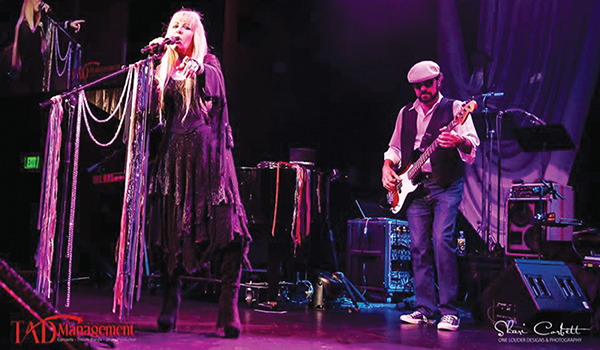 VACAVILLE – Start the new year with Mirage: Visions of Fleetwood Mac, endorsed by AXSTV as one of "The World's Greatest Tribute Bands" when they take the stage at Journey Downtown. Mirage recreates the classic lineup of Fleetwood Mac in its prime. With a strong stage show and authentic details down to their custom wardrobe, to spot-on musical and vocal performances, you'll be taken on a journey celebrating the hits of Fleetwood Mac, even heartily praised by the 'real' Stevie Nicks!
Mirage: Visions of Fleetwood Mac in Vacaville
Friday, January 13, 2023
Doors @ 6pm, Show at 7pm
Tickets: $22
Journey Downtown
308 Main St, Downtown Vacaville
For more information and to purchase tickets, visit OnstageVacaville.org.
Related Events