Bedford Gallery: "The Great Wave: Contemporary Art About the Ocean"
Sun. Jan 12, 2020

-

Sun. Mar 22, 2020

$3 – $5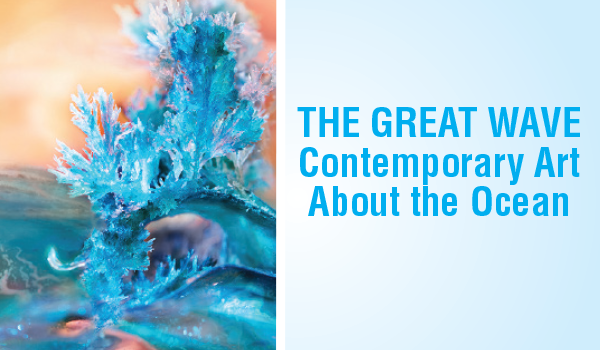 WALNUT CREEK – See how the mighty oceans have been transformed from thoughts and ideas to physical pieces of art at this contemporary exhibition featuring artists who live by the coast.
Organizer and veteran Bay Area curator Ann Trinca found inspiration in the work of Japanese ukiyo-e master Katsushika Hokusai's famous The Great Wave off Kanagawa. This ubiquitous piece has become a universal symbol of the raw, unbridled power of the ocean and is used as a jumping-off point for this exhibit. You will find pieces influenced by the mystery and strength of water as you dive into this unique selection of art.
Bedford Gallery: "The Great Wave: Contemporary Art About the Ocean"
January 12 – March 22, 2020
Opening Reception: Sunday, January 12, 2020 • 3 – 5pm
Bedford Gallery, Walnut Creek
Tickets: $3-5, FREE for 12 & under
For more information, call 925.295.1417 or visit BedfordGallery.org.
Related Events