Recreational Activities and Events in Vacaville
VACAVILLE – Vacaville offers a diverse selection of activities to make you and your family's life more active, healthy and fun. This includes the many local parks, performing arts theatre, state-of-the-art aquatic center, bike trails, and community recreational programs and activities.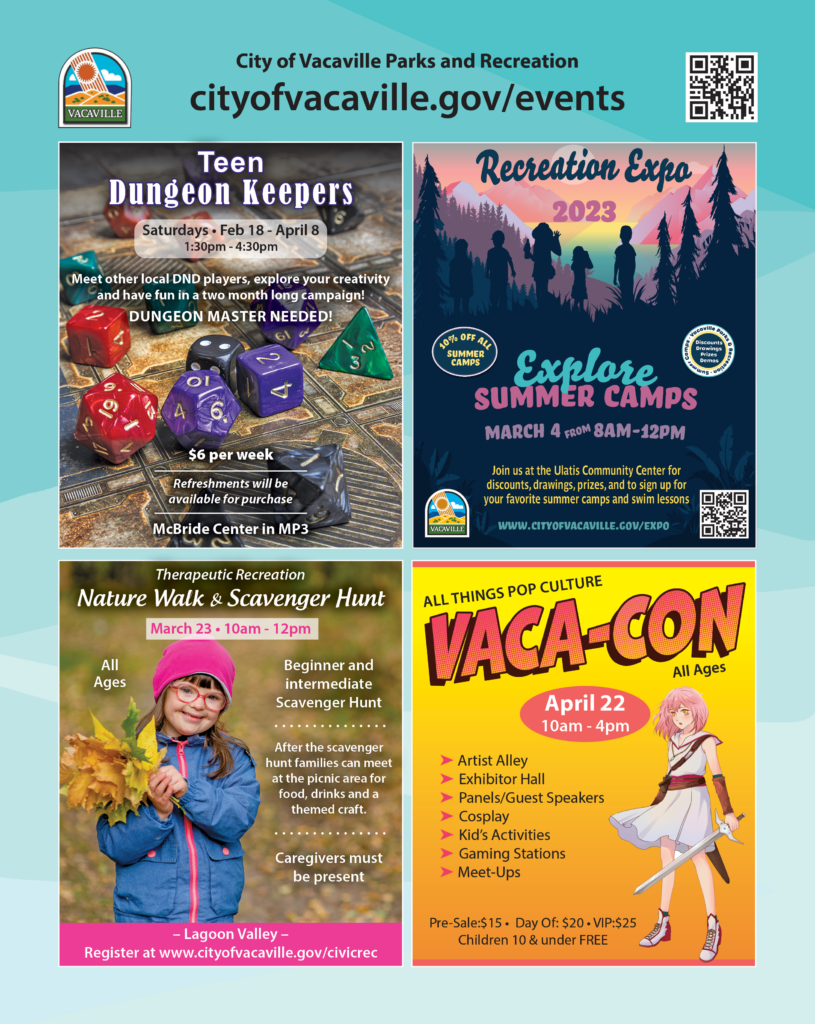 If you're looking for exciting ways to keep your family busy, register for one of the activities today!
Twitter: vacavillerec
Instagram: vacavillerec
YouTube: CityofVacaville
Recreation Activities and Events in Vacaville
For more information and to register or sign-up for classes, camps or events, visit ci.vacaville.ca.us.