Blackhawk Museum Now Open
DANVILLE – When you conjure up images of world-class museums, you may think of locations like New York and Washington, D.C. In reality, a collection of artifacts, treasures and meticulously crafted exhibits are located in an expansive 100,000-square-foot facility right down the road. Rivaling some of its larger contemporaries, the Blackhawk Museum boasts five distinct worlds to explore, including the Classic Car Collection, Spirit of the Old West, Art of Africa and Into China.
The newest exhibit, World of Nature, gets you up-close and personal with over 600 species and representations of animals from around the globe. From underwater ecosystems and rainforest environments to the lions of the Savannah and birds of South America, World of Nature provides an experience to be remembered and an exceptional learning resource for people of all ages.
As you make your way to the Art of Africa, explore the depths of African history through traditional musical instruments, wooden sculptures and ritual/ceremonial masks.
Venture Into China and marvel at the intricate miniature replica of the Forbidden City, the life-size terracotta sculptures depicting the armies of Qin Shi Huang, and revel in the majesty that is the Emperor's Throne.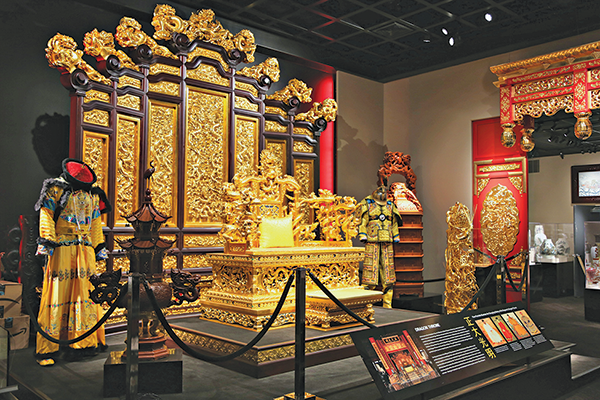 Continue your journey to the top floor and take a trip back in time by experiencing the Spirit of the Old West, where you will delve into the lives of Native Americans, early pioneers and wildlife.
Your visit won't be complete without a stop at the iconic Classic Car Collection. There are colorful displays of over 40 classic and sporty cars. The excitement extends outside the Museum with a lineup of car shows where proud owners will be happy to tell you all about their prized and pristine rides. Visit BlackhawkMuseum.org for a full schedule of these classic summertime events.
Per Contra Costa County guidelines, the museum will be operating at 50% capacity. All guests and members are encouraged to purchase online tickets to speed up the entry process. Visit the museum's website to learn more about current COVID-19 safety procedures and guidelines.
Blackhawk Museum
3700 Blackhawk Plaza Circle, Danville
For more information and to purchase tickets, visit BlackhawkMuseum.org.