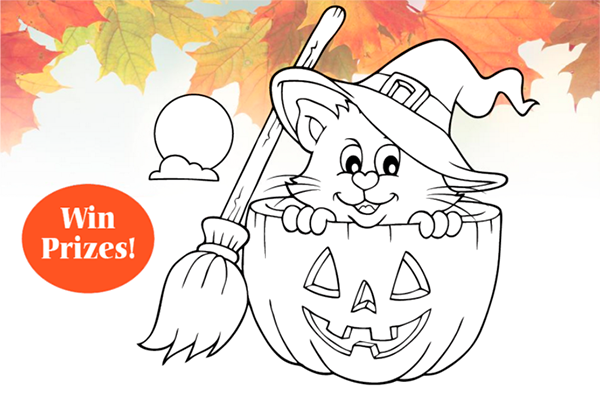 Color & Stamp Contest at Danville Livery
Click the button below to download a PDF of the contest entry form. Print at home or at your local library.
Use crayons, markers and/or colored pencils to color the illustration.
Collect stamps from as many businesses in Danville Livery as you can.
Drop off your completed artwork and stamps at Games Unlimited by the entry deadline: Saturday, October 26, 2019.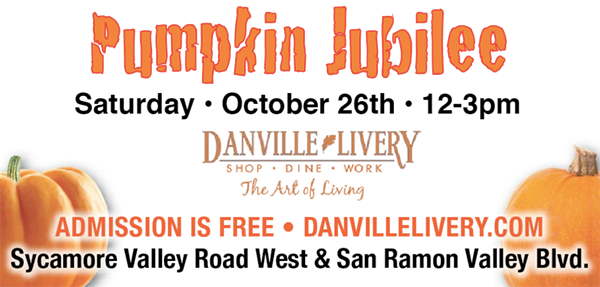 Prizes & Official Contest Rules
Completed contest entries must be brought in-person to Games Unlimited (810 Sycamore Valley Rd., Danville) by the entry deadline. No entries received via mail will be accepted or stamped. One entry per person. Deadline for entry is October 26, 2019. Entries received by the deadline will be collected and sorted into 3 age categories: 3-7, 8-12 and 13+. A panel of judges will select 3 winning entries from each age category, a total of 9 winners. Judges will select entries that have the most stamps collected and the best coloring, in the judges' sole discretion. No purchase necessary in order to win. Winners (or parent/guardian of minor winners) will be notified via phone or email on Monday, October 28. Winner (or parent/guardian of minor winners) must be U.S. resident age 18 or older to claim prize.
Prizes Available:
Teens & Adults (ages 13+)
Children (ages 8-12)
Children (ages 3-7)
Your Town Monthly® Publications