Zion National Park
SPRINGDALE, UTAH – Winter is a great time to start planning an adventure for the coming year. We recently visited Zion National Park in southern Utah for an epic national park experience not too far from home.
Since crowds are unavoidable in the summer months, we planned our getaway for the end of September. Temperatures are usually a bit cooler, and the change of seasons is something short of spectacular.
Just a quick flight from Sacramento or Oakland, you can fly into either St. George, Utah (or Las Vegas, Nevada) to begin your journey. Zion National Park is easy to reach, and their free shuttle system runs from early March to mid-November. It is the best way to experience the park. With several stops from the Visitor Center up to the canyon's end, you can choose from hiking trails that range from easy to strenuous. Some trails are paved, and some aren't, but both offer stunning scenery. For a more adventurous hiking challenge, sandstone ledges like Angel's Landing are known as being one of the scariest hikes in the world! For a relaxing break, visit Zion Lodge inside the park, where you can purchase food, enjoy a scenic rest area, fill up your water bottle, and shop at the gift store.
Two days with early starts for our visit allowed us ample time to check out almost all of the shuttle stops (with some having short and some long hikes). I'd have to say "The Narrows" and "Lower Emerald Pool" were both my favorite, with each offering completely different experiences. To hike "The Narrows," it is recommended to rent special equipment ($30) consisting of waterproof boots/socks/poles because you'll be navigating through relatively shallow water up through a narrow canyon. If you're up to it, the setting is unmatched by any hike I've ever experienced! Since we visited in the fall, Lower Emerald Pool only had a trickle of a waterfall, but I imagine it's pretty magnificent in the spring. It's a simple hike I highly recommend.
Outside of the park, the Zion Canyon Scenic Drive, with its tight switchbacks and gorgeous views, takes you through a long narrow tunnel built in the 1920s and along some excellent photo opportunities such as the Great Arch. This route also offers direct access to Bryce Canyon, another national treasure not to be missed!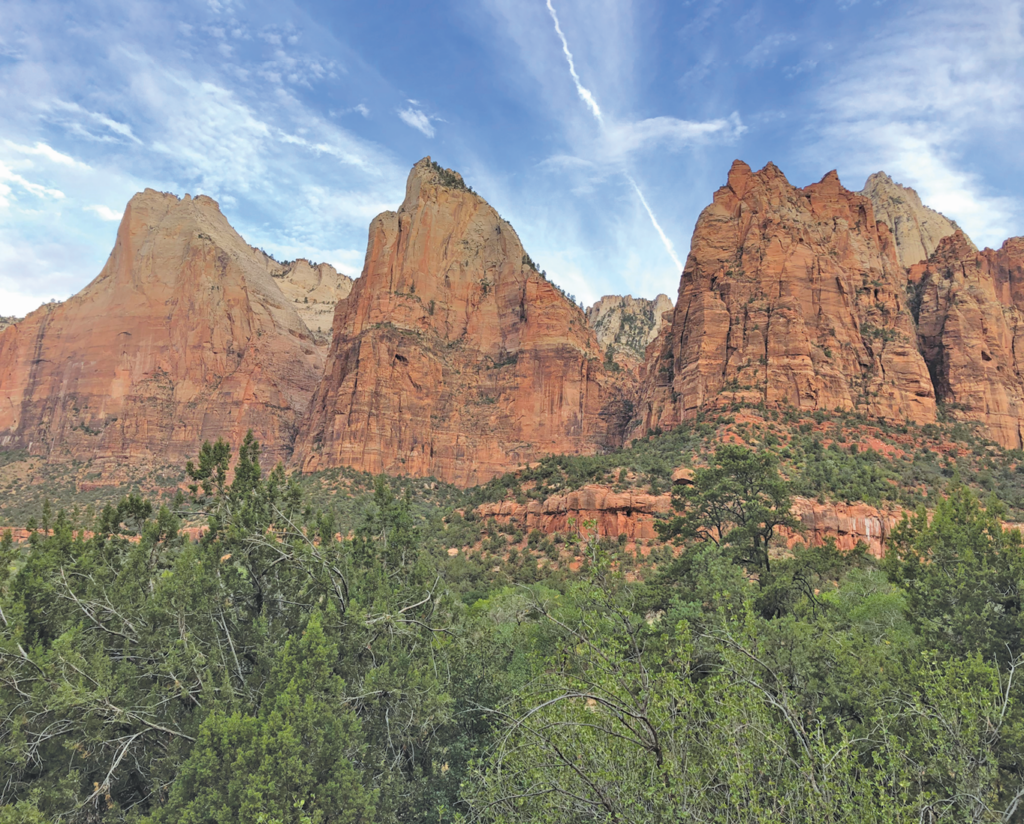 Zion National Park Accommodation Suggestions:
Zion National Park Lodge
Zion Canyon Lodge
Holiday Inn Express – Springdale Zion Park Motel
Zion National Park
For more information, visit NPS.gov/Zion.