Morgan's of California
WINTERS – Nestled in the sunny foothills in Winters is a well-kept secret we discovered a few years ago by accident. Since then, we've been back to Morgan's of California to pick organic blueberry and apricots on numerous occasions. We plan to visit again soon when apples, pomegranates and mandarins are in season. The Morgan's have operated their large family ranch for over 70 years, and their organic, seasonal u-pick selection gives you the freshest option available for local produce.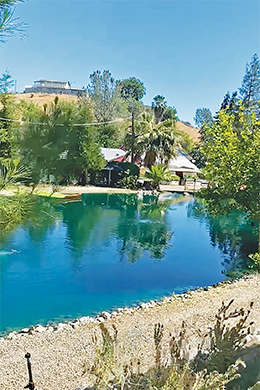 Both times we've visited, the owners were more than happy to offer us a tour of the expansive property via golf cart, and being located on a hillside, many of the views on the way up are stunning. After your tour, step into their country store where you can sample delicious gourmet candies, fruits and nuts and, of course, purchase some to take home! Make sure and bring the kids as they can not only help you with your fruit-picking, but they'll also enjoy the small playground and entertainment from the chickens and goats nearby. If you'd like to make a day of it, there are picnic tables scattered throughout the property where you can enjoy a picnic lunch.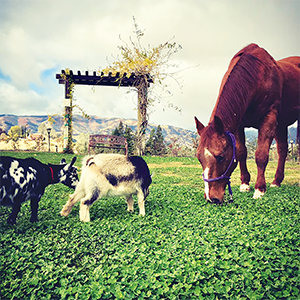 While a visit to Apple Hill is always fun in the fall, it can be a little daunting with all the traffic and time involved getting there, so having this wonderful ranch in our own "backyard" is such a treat. Make sure to follow their Facebook page for produce that's ready to pick and other happenings at the ranch.
Morgan's of California
10am – 4pm Monday – Saturday
Admission is FREE
3984 Canal Lane, Winters
For more information, visit MorgansofCalifornia.com or call 530-795-3253.