Hop on the Tri-Valley Beer Trail

Learn how easy it is to earn your discounts and swag along the Tri-Valley Beer Trail.
TRI-VALLEY, California – Set course for the new Tri-Valley Beer Trail! Enjoy exclusive discounts and deals at local breweries, taprooms and alehouses, and receive swag when you visit 10 stops! Hit all of the locations and you'll take home a 64oz growler as bragging rights.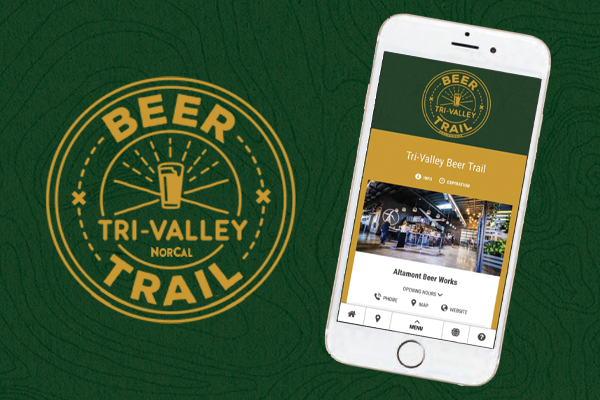 No download is required and participation is completely free. Must be 21 or over.
Start your adventure now at TriValleyBeerTrail.com.