Saving Gracie's See's Candies Sweet Shoppe Yumraiser
Mon. Mar 1, 2021

-

Tue. Feb 22, 2022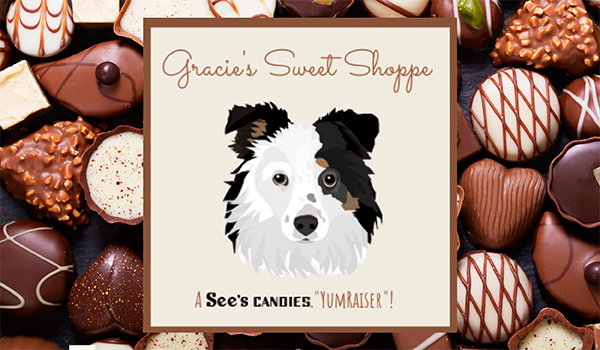 ONLINE – Gracie has opened a Sweet Shoppe at See's Candies! Sorry dogs and cats, this special treat-filled shop is filled with Easter, spring and some of See's favorites for your humans! Order from Saving Gracie's Sweet Shoppe's storefront below. Plus, how sweet is it that you're helping others? All proceeds from the sales benefit Saving Gracie's Angel Fund for Pets, to help keep pets alive and at home by offering aid for life-saving veterinary treatments to our community neighbors who are struggling financially.
Saving Gracie's See's Candies Sweet Shoppe Yumraiser
Now through February 2022
For more information and to make a purchase, visit Saving-Gracie.org.
Related Events