Ron George's "Christmas in My Hometown"
Sat. Nov 26, 2022 @ 7:00 pm
$21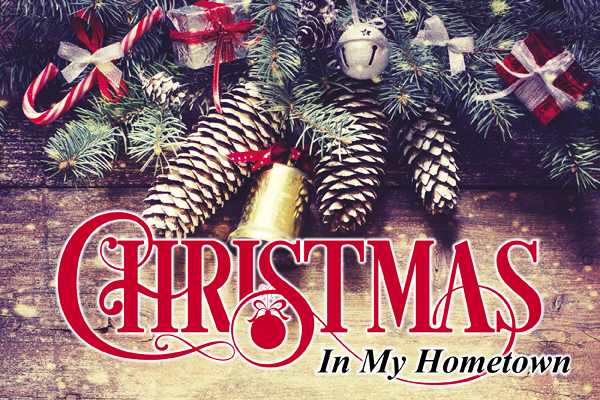 VACAVILLE – This year marks the 17th anniversary of the local production, Christmas in My Hometown. From its debut, it has become a wonderful holiday tradition. The variety show is fashioned after the holiday specials of TV's early days when stars were joined by their families in a cozy front room setting. "We're trying to re-create what we remember from the old Andy Williams Christmas programs, that feeling of being invited into their home for a warm and cheerful holiday gathering," says Ron George, the show's creator and Executive Producer.
Planning begins in early July with building sets, learning new songs and always trying to outdo the previous year's performance. Like years past, Christmas in My Hometown is a family affair and labor of love for the George family, supporting the music programs in our local schools. Joining Ron on stage this year is Emily Jessen, Zach & Aaron George, Jaina Benton, Jack and Kelsey Hobbs, The Will C Wood Sylvan Singers and The Tintanabulus Hand Bell Choir, Christina Jacklin, The Dixon Dancers, Mike Williams, Alina's Music Studio Ensemble and Violin Duo Empiriani.
Ron George's "Christmas in My Hometown"
Saturday, November 26, 2022
7pm
Tickets $21
Vacaville Performing Arts Theatre
1010 Ulatis Dr, Vacaville
For more information and to purchase tickets, visit VPAT.net or call 707.469.4013.
Related Events