NorthBay Health Jubilee in Vacaville
Sat. Oct 28, 2023 @ 5:00 pm
$150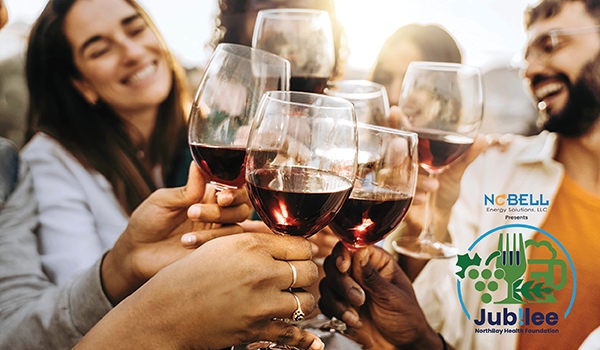 VACAVILLE – Support NorthBay Health with award-winning wines, brews and top-notch food at the 33rd NorthBay Health Jubilee! Dozens of vendors will be on hand, representing local restaurants, wineries & breweries. With your ticket, you'll be able to sample wines from Solano's own Green Valley appellation and enjoy pours from several craft breweries. Don't wait–get your ticket today!
NorthBay Health Jubilee in Vacaville
Saturday, October 28, 2023
5pm
Tickets: $150 • 21+ event
Sunrise Event Center
620 Orange Dr, Vacaville
For more information and to purchase tickets, visit NorthBay.org/Jubilee.
Related Events