Niles Canyon Railway: Full Steam Ahead!
Sat. Aug 13, 2022

-

Sun. Aug 21, 2022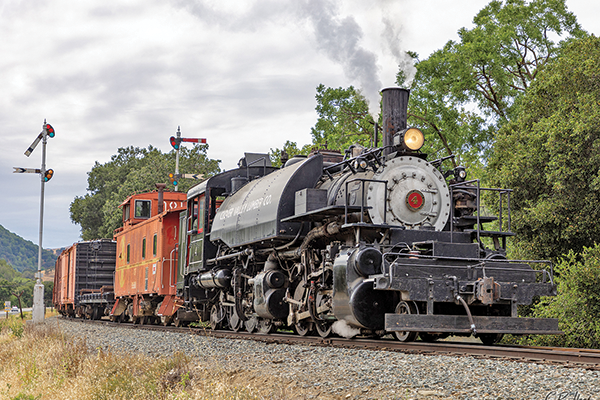 SUNOL — Steam is back! The Pacific Locomotive Association invites you to ride through Niles Canyon behind diesel and steam-powered engines on select weekends. The Clover Valley Lumber Co. #4 steam locomotive is gracing the tracks again after a nearly two-year hiatus, following an extensive refurbishment.
You're also invited to experience the newly restored M200 Railbus. This 30-seat self-propelled railcar departs from Sunol Station and provides a new way to view the Canyon. Formerly operated by California Western Railroad, these gas-powered transports earned the nickname "Skunks" due to the distinctive smell of their gasoline motors. Trips aboard the M200 are sure to be popular and seating is limited, so book your tickets well in advance.
Niles Canyon Railway: Full Steam Ahead!
Diesel
Saturdays, August 13 & 20, 2022
10:30am & 1pm
Steam – Clover Valley #4
Sundays, August 14 & 21, 2022
10:30am & 1pm
M200 Railbus
Saturdays & Sundays, August 13-21, 2022
11am & 12:45pm
Sunol Depot
6 Kilkare Road, Sunol
For tickets and more information, visit NCRY.org.
Related Events