The James Hunter Six at the Firehouse Arts Center
Sun. May 20, 2018 @ 7:00 pm
$30 - $40
Event Navigation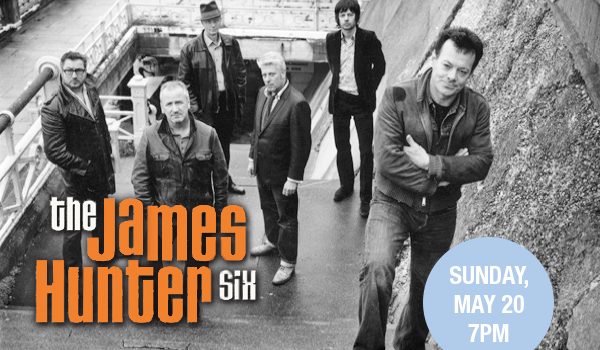 PLEASANTON – Singer/songwriter James Hunter has spent his celebrated career delivering his brand of gritty original blues, soul and rock 'n' roll. The Grammy-nominated artist has topped the blues charts and gained countless devoted fans over the past 30 years. He will join Jonathan Lee on drums, Lee Badau on baritone sax, Damian Hand on tenor sax, Andrew Kingslow on keyboards and percussion and Jason Wilson on bass to form the James Hunter Six. Don't miss these soulful musicians when they take the stage for an evening of powerful and authentic music.
James Hunter Six
Sunday, May 20, 2018
7pm
Firehouse Arts Center, Pleasanton
Tickes: $30-40
For tickets and more information, call 925.931.4848 or visit FirehouseArts.org.
Related Events