An Irish Christmas at Vacaville's Performing Arts Theatre
Sun. Nov 26, 2017 @ 7:00 pm
$25 - $40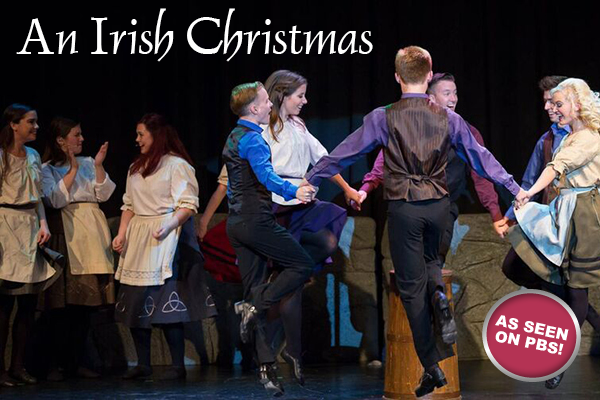 Watch the video above for a sneak peak at An Irish Christmas, with performances in Livermore, San Ramon and Vacaville this holiday season.
VACAVILLE – Take a journey through Christmas in Ireland with superb dancing, traditional singing and authentic traditional Irish music celebrating the international spirit of the holiday season.
An Irish Christmas, as seen on PBS, features an award-winning cast of Irish dancers in a memorable evening of perfect family entertainment that sparkles with the charm and magic that only this festive time of year can bring.
Dancers led by world champions Scott Doherty (Riverdance & Lord of the Dance) and Tyler Schwartz (Magic of the Dance, Gaelforce Dance & Celtic Frye) dance through the generations over brooms, on half doors, around butter churns, into the world of mythology and out again while Christmas songs spin in and out of the mists. The great traditions of Christmas in Ireland will come full circle in this unforgettable show celebrating Irish folk theatre at its best.
An Irish Christmas at Vacaville's Performing Arts Theatre
Sunday, November 26th, 2017 at 7pm.
For more information or tickets, visit vpat.net
Other nearby performance dates:
San Ramon Sunday, December 3, 2017 more info
Livermore Thursday, December 21, 2017 more info
Related Events