Gaslighters Theatrical Co. Presents "Time Wounds All Heels"
Sun. May 27, 2018

-

Mon. May 28, 2018

$7 - $12
Event Navigation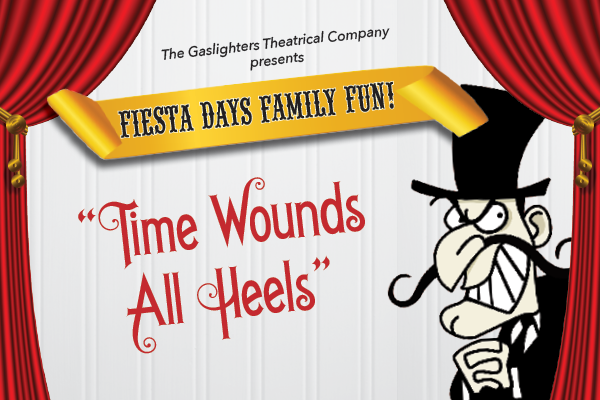 VACAVILLE – Take a break from the heat at the park and step into airconditioned comfort at Downtown Vacaville's Saturday Club for a Fiesta Days tradition! The Gaslighters Theatrical Company returns to the Fiesta Days lineup with yet another one of their family-fun, interactive comedy experiences!
Have fun with the rest of the audience, your friends and family as you boo and hiss at the dastardly villain, cheer for the brave and honorable hero, ooh and aah over the innocent and beautiful heroine, and laugh at the antics of the rest of the hilarious characters.
Tickets are only $12 for adults and $7 for kids under 12. They're available online, by calling 707-628-3737 or for purchase at the door.
Gaslighters Theatrical Co. Presents "Time Wounds All Heels"
2 performances on Sunday, May 27, 2018, at 3pm and at 7:30pm.
2 performances on Monday, May 28, 2018, at 1pm and at 4pm.
For more information or to purchase tickets, visit vacavillegaslighters.com.
Related Events