Fiesta Days Crab Boil Benefit in Vacaville
Sat. Feb 2, 2019 @ 5:00 pm
$65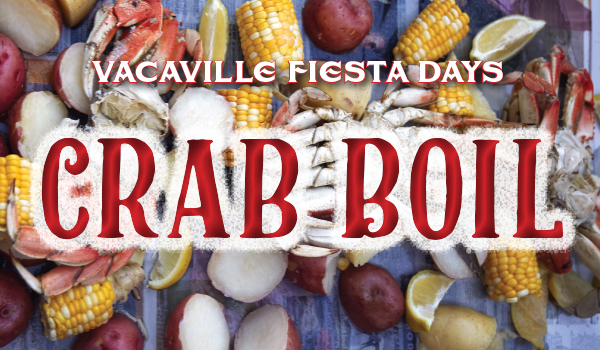 VACAVILLE – It's that time of year again: crab feed season! Mosey on down to a fundraiser with a little southern inspiration at the 9th annual Crab Boil. Enjoy a hearty meal comprised of crab, shrimp, corn, potatoes, salad, bread and gumbo. Enter the raffle of great prizes from local vendors and get your groove on out on the dance floor to the live DJ's beats.
Proceeds will benefit the Vacaville Fiesta Days, a non-profit organization staffed by volunteers that has been hosting exciting community celebrations for over 60 years.
Fiesta Days Crab Boil Benefit in Vacaville
Saturday, February 2, 2019
5pm
Tickets: $65 per person/$520 table of 8
McBride Community Center, Vacaville
For more information and to purchase tickets, visit FiestaDays.org.
Related Events