Dublin Lions Club St. Patrick's Day Parade
Sat. Mar 17, 2018 @ 9:30 am
Free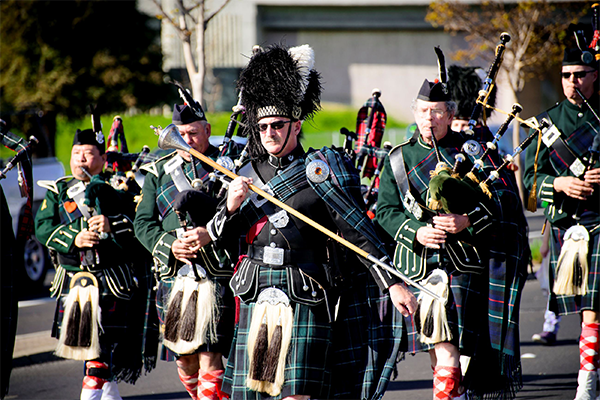 DUBLIN – A St. Patrick's Day Celebration wouldn't be complete without a parade, and the Dublin Lions Club will present their 35th annual parade on Saturday, March 17 at 9:30am.
This year's parade will start at Dublin Boulevard at the corner of Amador Plaza Road and proceed East on Dublin Blvd (in the westbound lane), North on Village Parkway (in the southbound lane), and West on Amador Valley Boulevard (in the eastbound lane), ending at Donohue Drive.
Local marching bands, colorful floats, bagpipes, equestrian riders and more will be featured in the parade. Bleacher seating is available at the parade grandstand, located at 7400 Amador Valley Blvd. (next to Oil Changers). Spectators can catch a glimpse of the parade anywhere along the route. Blankets and folding chairs are encouraged. Please note, seating will not be permitted on center medians. Parking will be available on Clark Avenue.
The Lions Club St. Patrick's Day Parade is part of Dublin's weekend-long celebrations, which include the Dublin Sister City Green & White Gala, the two-day St. Patrick's Day Festival at Civic Center Park, the Firefighters Pancake Breakfast and the Shamrock 5K Fun Run & Walk.
Dublin Lions Club St. Patrick's Day Parade
Saturday, March 17, 2018
9:30am
For more information, visit DublinCA.gov
Related Events