Dixon Rotary's Crab Feed
Sat. Feb 26, 2022 @ 6:00 pm
$70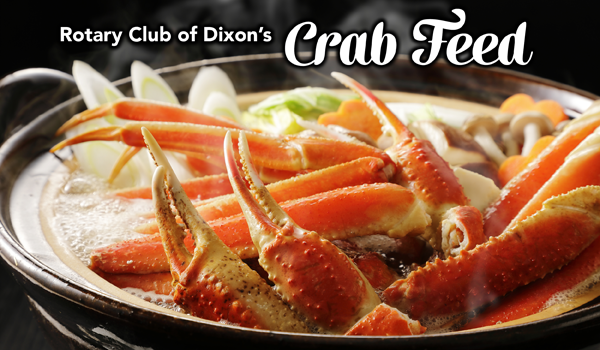 DIXON – Get your tickets now to indulge in fresh, cleaned and cracked crab, pasta salad, a buttered roll and a decadent dessert, all in support of the Dixon Rotary Club! Along with great food, you will have opportunities to win raffle baskets and bid on silent auction prizes. After dinner, dance the night away with the fabulous "Time Bandits".
Dixon Rotary's Crab Feed
Saturday, February 26, 2022
6-11:30pm
Tickets: $70
Dixon May Fair, 655 South First St, Dixon
For more information and to purchase tickets, visit Eventbrite.com – search "Dixon Rotary Crab Feed".
Related Events