Capay Valley Almond Festival 2018
Event Navigation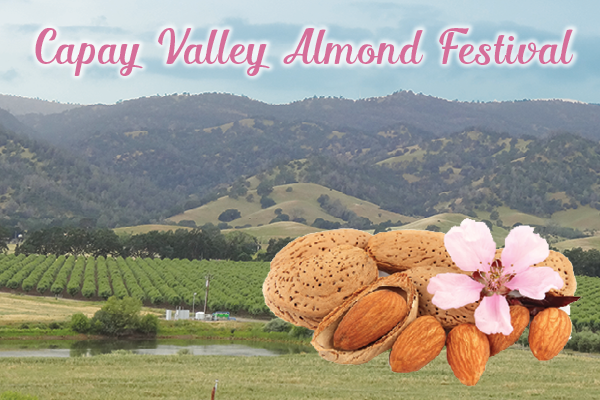 CAPAY – Celebrate the blossoming almonds at the beautiful & unique Capay Valley Almond Festival! In its 103rd year, the festival features 6 cities and a 21-mile stretch of family-friendly activities, live music, arts and crafts and local artisinal products for your shopping pleasure. Sample wines and olive oils, take a leisure hay ride, or check out the vintage cars at the car show as each town along the valley corridor will have something exciting to explore all day long.
Capay Valley Almond Festival
Sunday, February 25th, 2018.
For more information and a map of the events in each city, visit espartoregionalchamber.com.
Related Events