An Afternoon with Susan B. Anthony in Pleasanton
Tue. May 22, 2018 @ 2:00 pm
$7 - $15
Event Navigation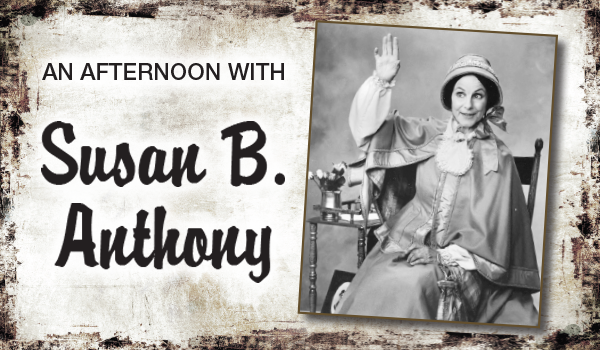 PLEASANTON – Susan B. Anthony was the voice of the women's suffrage movement and an icon in the fight for a woman's right to vote. Portrayed by actress Miriam Reed, Anthony will discuss her evolution from an earnest yet frivolous young woman to a full-time activist striving towards female equality, independence and "an era of single women" in 19th-century America.
Afternoon with Susan B. Anthony
Tuesday, May 22, 2018
2pm
Firehouse Arts Center, Pleasanton
Tickets: $7-15
For tickets and more information, call 925.462.2766 or visit MuseumOnMain.org.
Related Events