International Guitar Night in Livermore
Fri. Feb 23, 2018 @ 8:00 pm
$30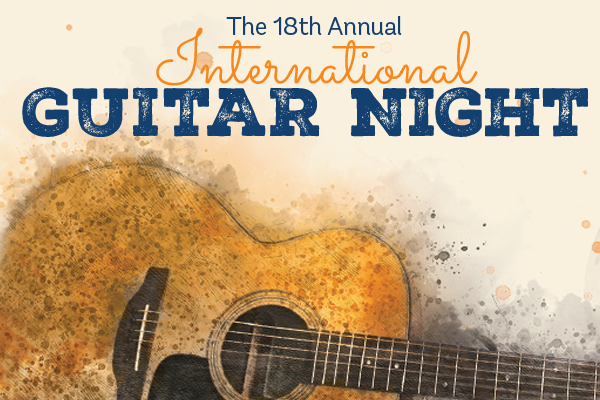 LIVERMORE – The 18th annual International Guitar Night will once again assemble some of the world's foremost acoustic guitarists, promising a unique and memorable event. Gypsy jazz legend Lulo Reinhardt returns as host and will be joined by three musicians from around the globe who will share their extensive skills and talents with the audience.
The lineup includes Canadian guitarist and singer/songwriter Calum Graham, who played at the London and Vancouver Olympic games and is known for his smooth two-handed style; award-winning guitarist and composer Dr. Marek Pasieczny, a holder of three master's degrees in music and an instructor of composition and orchestration at Surrey University; and Michael Chapdelaine, whose repertoire covers blues, classical, country and R&B and wields both steel and nylon-string guitars in his performances.
All four musicians will play together, bringing their own artistry and gifts to the stage for a truly remarkable experience.
International Guitar Night
Friday, February 23, 2018
8pm at Bankhead Theater in Livermore
Tickets: $30
For tickets and more information, call 925-373-6800 or visit LVPAC.org
Related Events