City of Fairfield Parks & Recreation
FAIRFIELD – The City of Fairfield offers classes, programs and more for all types of activities and age groups.
Making the city a community, the mission of the parks and recreation department is to engage the community in programs, facilities, and services that foster active and healthy lifestyles, support positive social interaction, and enhance the community's quality of life.
View this month's guide for upcoming classes and programs.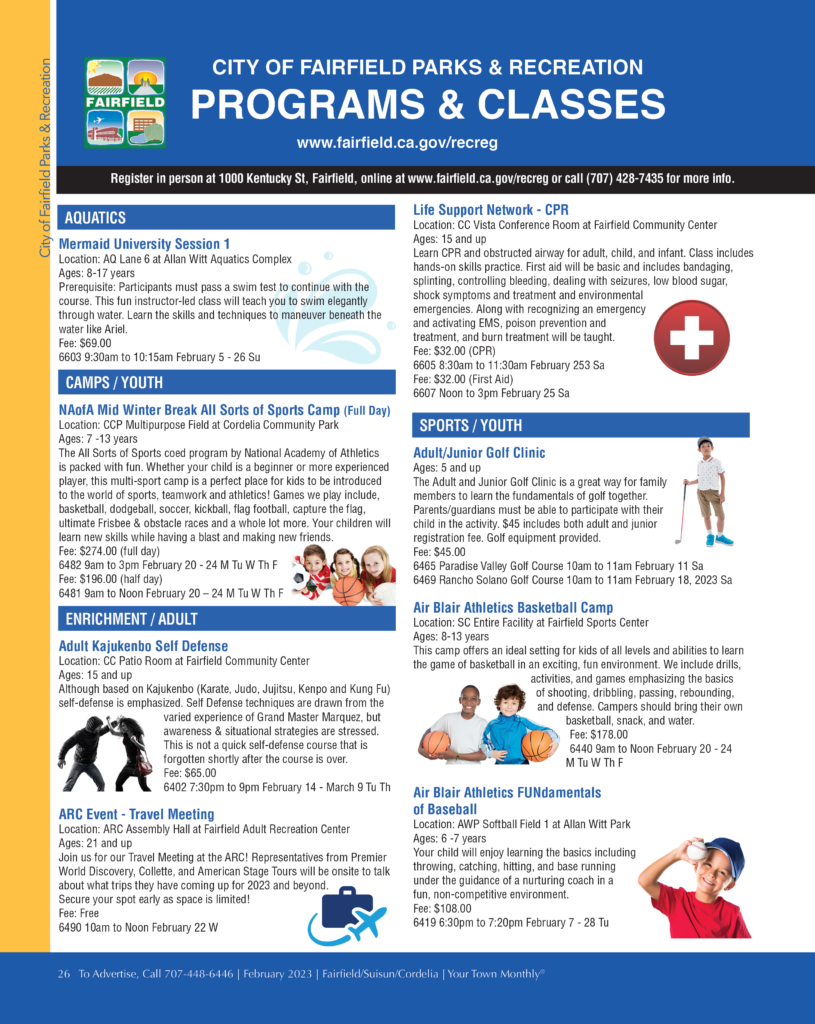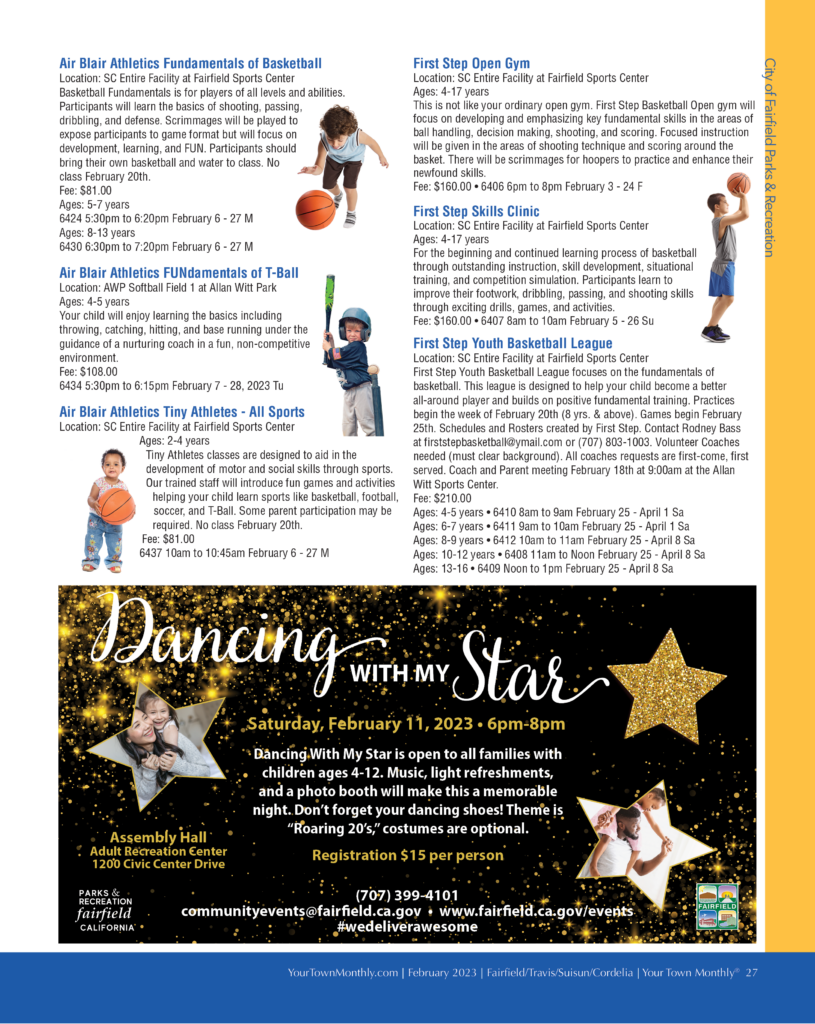 City of Fairfield Special Events
City of Fairfield Parks & Recreation
For more information and to register for events or classes, visit Fairfield.CA.Gov or call 707-428-7436.