Spring Renewal: New Restaurants in Solano County
Spring is around the corner, and nothing says renewal like these delicious new additions to Solano County!
TLC Licious
VACAVILLE – Upon walking into this spotless establishment, we were immediately greeted with enthusiasm and quickly seated. Visiting during Vacaville Restaurant Week, our waiter informed us of specials and briefed us on the very concise menu. The menu is divided by region: Thai, Lao and Cambodian. There is a perfect amount of selections without making for an overwhelming sea of choices. I was thoroughly impressed at the clean, calm vibe upon entry, the very attentive staff and of course – quality food!
We started with the Goong Ga Borg (deep-fried shrimp wrapped in egg roll sheets with a sweet and sour sauce) and the Satay Chicken—both were an incredible start! The Goong Ga Borg was hot, crispy, and with the perfect complement of sweet to sour. The Satay Chicken came with a delicious peanut dipping sauce (always my favorite) and was also bursting with flavor.
For the main attractions, we went with the Pad Kee Mao with Tofu (wide rice noodles pan-fried with eggs, bell peppers, onions, tomatoes, carrots and basil) and the Panang Salmon (steamed salmon with bell peppers, broccoli and basil topped with panang curry sauce.) Both tasted as they looked—scrumptious!
Another necessary takeaway at any Thai eatery is the Thai Iced Coffee; I always have to leave with one! If you enjoy a liquid dessert, this is the perfect chilled drink to enjoy after your meal (coffee with condensed milk.) Other dessert options include Mango Sticky Rice, FBI (fried banana with ice cream), and Lao Jello (coconut Jello).
Visit TLC Licious, located at 760 Merchant Street in Vacaville. Open daily, hours vary. Call 707.514.7152 or visit Facebook.com/TLCLicious for more information.
---
Hong Kong Garden
DIXON – From Chinese food staples like Kung Pao Chicken to lesser-known specialty dishes, Hong Kong Garden has it all. 
The menu layout makes it easy to choose your dish by the type of meat (or veggie) as well as offering family-style dinners for larger groups. 
We started with the Crab Meat & Cheese Fried Wontons, perfectly crunchy puffed pastries bursting with warm crab and cheese paired with a hot & sour dip—a great start!
Moving to the main attractions, the Honey Walnut Shrimp was a unanimous decision and at the advice of our server, the Chicken with Hot Garlic Sauce. Upon the first bite of the Honey Walnut Shrimp, we both gasped—it was perfectly crisp, hot, and the sauce was the tastiest that's ever graced my tastebuds!
Offering dine-in or take out, try Hong Kong Garden at 1145 Pitt School Road in Dixon. Open daily from 11am – 9pm Sunday – Thursday and until 9:30 on Friday & Saturday. View photos at Facebook.com/pg/HKGardenDixon. 707.378.3638. 
---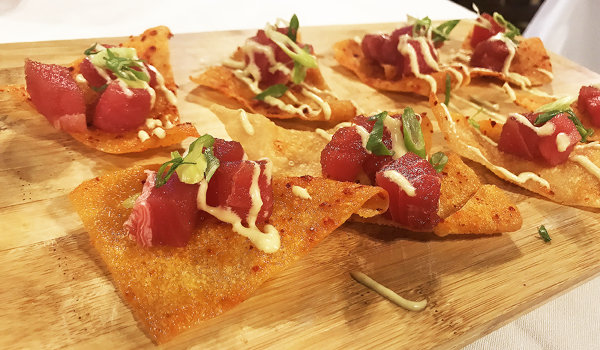 Mankas BackDoor Grill
FAIRFIELD – Craving an elegant experience in Solano County? Look no further than Mankas BackDoor Grill. 
Situated in the quaint Suisun Valley, Mankas boasts extravagant cuisine and a top-notch experience with their "Farm-to-Table" mantra.
We kicked off our meal with the Ahi Tuna starter, beautifully plated and equally delicious served on a crisp wonton with sauce and scallions. 
As for the main courses, the Mushroom Risotto and Shrimp and Grits definitely caught our eye. The Mushroom Risotto had a bit of an overpowering taste for me, but the Shrimp and Grits were super tasty as well as colorful. 
Try the Chocolate Lava Cake to cap off your meal, it won't disappoint!
Make the drive to Mankas BackDoor Grill, located at 2522 Mankas Corner Road in Fairfield. Closed Mondays. Daily hours vary. Visit MankasBackDoorGrill.com or call 707.428.1600 for more information.
---
Kristen Wayne writes "Tastes of Your Town," a monthly feature in the print edition of Your Town Monthly. This article was originally published in the March 2020 Solano and Yolo County print editions.